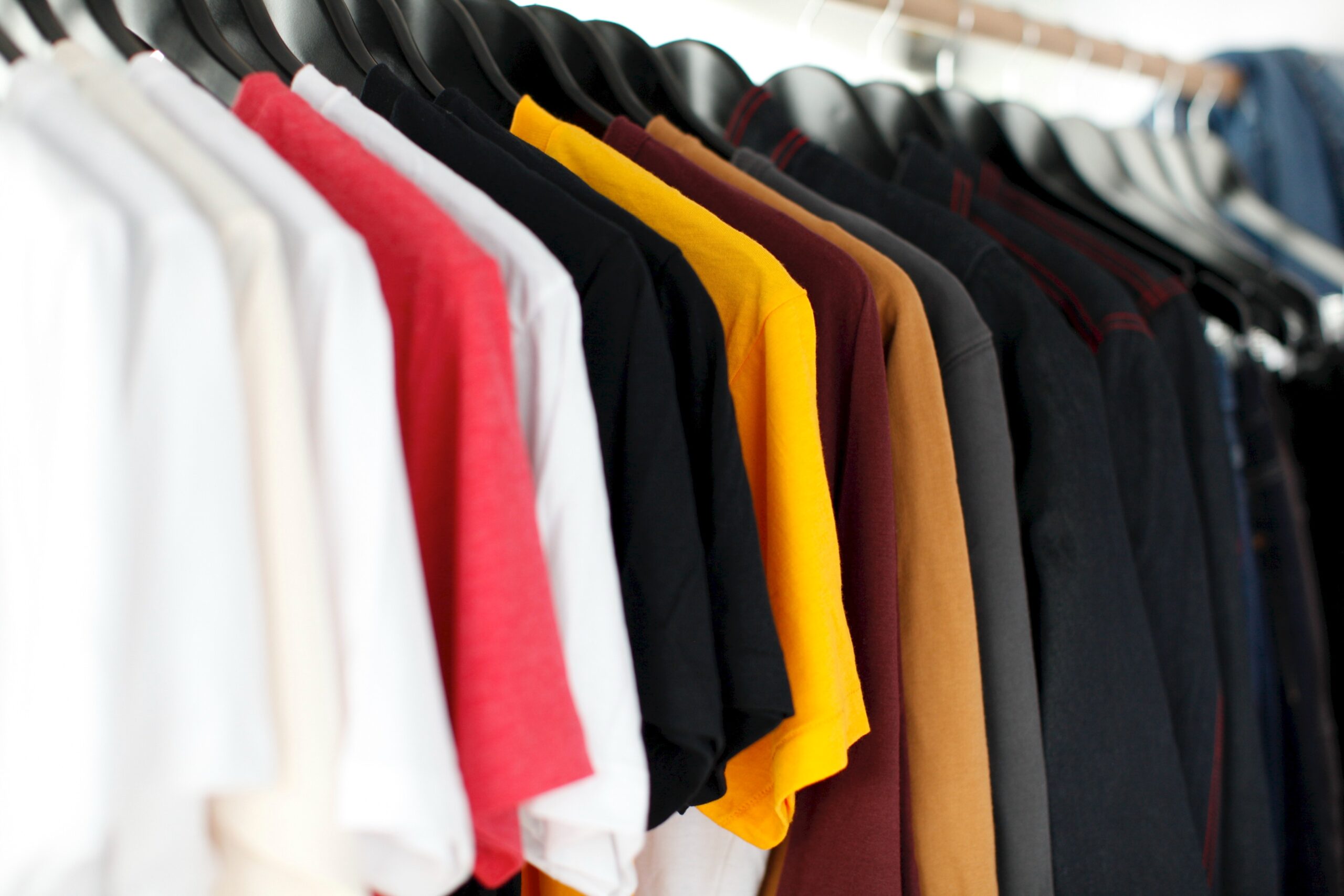 No wardrobe is complete without a plain t-shirt. It is a hero outfit for everyone. Whether wearing it at night or going to college, the t-shirt is a versatile garment for every man. Some people think t-shirts are only for casual purposes, but it is not always true. Mixing and matching different colors of t-shirts and pairing them up with your favorite bottoms can be a real game-changer.
Investing in some high-quality fabrics can make you stand out differently on a busy road. Do you know you can win hearts just by wearing a simple, bright t-shirt? I guess not. In this article, we will show you some stylish t-shirts for men and will guide you through mixing them up with complementary clothes to be a center of attraction. Let's dig deeper into the fashion world where the t-shirt got its essential place. 
Where to Shop T-shirts?
You can buy men's t-shirts online because it is convenient and time-saving. Plus, you can have a considerable collection and color choices to choose from. Many websites offer discounts and ensure the best quality. When shopping for t-shirts, there are some things to remember, like fabric, color, type, and fit.
Type of Fabrics
Cotton fabric
Various types of fabrics for t-shirts offer comfort, but nothing can match the comfort of cotton fabric. Plain cotton t-shirts are evergreen, and it is in everyone's wardrobe. Wear it on a hot summer or a freezy day in winter with an overcoat. The versatility of a plain t-shirt is extensive.
Melange
Melange is another popular fabric made up of three different threads and offers extreme comfort and flexibility. The material is usually lightweight, durable, and breathable and can be worn in different seasons.
Polyester
Polyester is a silky type material created especially for sports. The polyester material can absorb sweat, but it is not recommended for everyday use as some people find it heavy on the skin and produces more heat.
Linen
Another fabric best suited for summertime is linen; linen is lightweight, durable, and breathable. As far as you choose a solid t-shirt, linen fabric t-shirts could be an excellent choice for summertime. Plus, the material can absorb the body's moisture, making it an ideal outfit for sunny and hot days. Important to note that the linen fabric is not suitable for printing, so do not buy printed linen t-shirts.
Trendy T-shirt Colours That Every Man Should Have
The decent shirt is possibly the essential staple in any man's cupboard. Simple, elegant, and iconic, it would be hard to find a wardrobe without one. There are many stylish t-shirts for men. You need to find the perfect color and fabric quality that lasts long and looks decent.
Grey T-shirt
Grey t-shirts are something everyone loves wearing, and having grey t-shirts in your wardrobe is a must because you do not have to think twice before wearing them as it suits everyone every day. The grey color is popular among men as it does not look extra flashy or extra casual.
You can pair grey with black, white, and tan color bottoms.
Pink Colour T-shirt
When it comes to color choices, very few men like to wear pink. Some people believe that pink is feminine. These beliefs are just outdated nowadays. Pink is a beautiful color that every man and woman both can wear with confidence. I am sure trying something out of the box will get you huge compliments from your friends and family.
White, beige, and regular denim is best paired with a pink T-shirt.
Plain white T-shirts
No wardrobe is complete without a plain white t-shirt, either a man's or a woman's, white color is famous universally. If you do not have one yet, you can buy it online from Ciyapa.com, offering excellent quality at an affordable price.
You can pair a white t-shirt with any color bottom you like. Tan colors are the most trending, so pick tan or beige color pants, and you are ready to go!
Black T-shirt
Nothing to wear? Just pick any black color t-shirt. Black is the most popular t-shirt among all other men's t-shirts. Pick a black t-shirt with contrasting colors, and you are ready to rock the party. Black is a must-have color and universally appreciated. If you want to go the safe side, a black outfit comes first in our minds.
Maroon Colour T-shirt
Maroon is another favorite pick among all the other colors. The bright maroon colors give a soothing effect and ensure that you get a lot of appreciation from all.
Pair the maroon color with white and off-white color pants to create the best look.
We found the above trending colors while researching this topic; either men or women, these colors are our favorite picks of all. We have given you some references for pairing up them with complimentary colors to assist you. We hope you find this article helpful.
Latest posts by newohofeed
(see all)